Education
Best Method to Master Tableau and Improve Your Career Prospects for 2023
Follow this framework to master Tableau and improve your career prospects in analytics! Become a data visualization pro, starting today!
So, you have entered the exciting realm of Data Visualization
Data visualization is the process of arranging and presenting data so that it can be understood by anyone, not just trained statisticians. It is possible to create visual masterpieces by carefully balancing aesthetic elements such as colours, dimensions, and labels, which can then reveal surprising business insights and aid in the making of educated business decisions.
Understanding The Value of Data Visualization
Before we dive into Tableau, I want to stress the importance of data visualization and how it aids businesses in making better decisions. You can read more about it here:
Business analytics would be incomplete without the incorporation of data visualization. As more and more data sources become available, business managers at all levels are turning to data visualization softwares to help them quickly analyse trends and make informed decisions. Tableau, Qlikview and Power BI are the three of the most well-liked visualization and data discovery tools at the moment.
Tableau is a powerful Business Intelligence (BI) and data visualization tool, and it is also one of the most rapidly developing of its kind. It can be set up quickly, requires little training, and is straightforward for end users to operate. For those of you just getting started with Tableau, here is a learning path. This route will provide a methodical framework for learning Tableau.
This is the recommended path for newcomers to follow. It's okay to go off on your own tangents if you've got some prior knowledge or don't plan on using every piece.
Before we get started, you will first need to get access to Tableau
It's now time to get Tableau
Tableau's five core products address a wide range of organisational and professional visualization requirements. They are:
Tableau Desktop: Made for individual use
Tableau Server: Collaboration for any organization
Tableau Online: Business Intelligence in the Cloud
Tableau Reader: Let you read files saved in Tableau Desktop.
Tableau Public: For journalists or anyone to publish interactive data online
Key Functions
Tableau Server and Tableau Desktop offer a fully functional free trial period of 14 days, but after that users must pay for the software. Tableau Public and Tableau Reader are free to use.
The professional version of Tableau Desktop is more expensive, but a personal version is also available. A single user can subscribe to Tableau Online for an entire year, and the service can be expanded to accommodate thousands of users.
Which Method Is Most Effective for Studying Tableau?
Does your company process massive amounts of information? Do you have to give monthly data presentations at work? If you're part of the analytics team, you probably have to present your key performance indicators (KPIs) in a dashboard format at monthly meetings. Tableau is a piece of visualization software that allows users with little to no coding experience to quickly and easily create visually appealing visualizations. We're talking about the kind of visually arresting charts that will have your audience on the edge of their seats. The question is, though, how difficult is it to master Tableau. For someone just starting out, what is the most effective introduction to Tableau? In this article, I'll give you a series of great pointers for learning Tableau quickly, and I'll also answer some of the most frequent questions newcomers have about the programme.
What's the Learning Curve Like for Tableau?
The drag-and-drop functionality in Tableau enables even the most inexperienced user to quickly generate basic charts for presentations. Tableau is easy to pick up because it doesn't necessitate prior experience with programming. Tableau is designed to handle complex queries, so you can quickly pull and manipulate data from multiple tables to build your charts, whether you're working with simple charts, complex data visualizations, or massive databases.
How long does it take to learn Tableau?
Does it take much time to master Tableau? The first simple dashboard can be up and running in a week, even for novices. The Tableau learning curve flattens out for simple charts, but becomes more steep as you begin working with multiple databases. Learning Tableau all by myself wasn't a breeze, and I won't pretend otherwise. At some point, you'll hit a wall and have to resort to searching the internet, reading books, or scouring message boards to learn how other people handled similar situations and what advice they could offer. But when you finish and have a stunning dashboard to show for it, you'll know it was worth it!
NOTE: Knowing SQL will be useful, as that is the query language that Tableau uses to access the database. But fear not if you are unfamiliar with SQL. You can learn how to do it in no time!
Attitude is the First Step
The road to Tableau mastery is not a smooth one, but it is manageable, as I mentioned before. It's important to be resilient and ready to overcome difficulties. If you're serious about learning how to use these tools, you'll put in the time to practice making a variety of charts and graphs.
Start learning!
Tableau provides free online training videos for those interested in learning more about their software.
All the different types of Tableau users can follow a carefully crafted learning path on Tableu Online. Following the creator and data analyst learning path will prepare you to use Tableau in an analytical capacity. There is also a carefully crafted curriculum for people who want to learn Tableau in the roles of developer or database administrator. Learn the basics of Tableau quickly and easily with the help of a series of free online training videos. This is where I started from too. After finishing their series of training videos, you will be familiar with the Tableau interface and able to create a basic chart and dashboard visualization.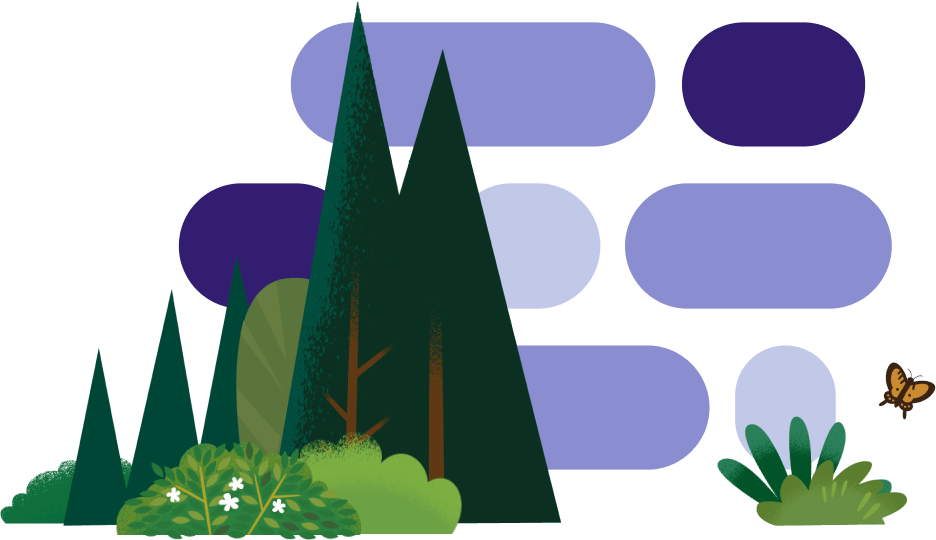 Use Tableau's Community forum to get answers and make friends
After gaining some familiarity with Tableau, you should start participating in related online forums and discussion groups. You'll find this a great resource for expanding your knowledge, finding solutions to problems, and understanding complicated concepts thanks to the explanations provided by bloggers.
Post your questions here if you run into problems while making your vizzes (Visualizations, or "vizzes" in Tableau lingo). When you have a problem, you can always count on the Tableau community to lend a helping hand. You can also do a search to see if your question has been asked and answered before, along with any tips or advice that may have been given. When you have learned enough about Tableau to be helpful to others, don't forget to answer their questions!
Listed below are some of the best places to look for help:
Tableau Community: It works on a principle of Learn, Connect and Enjoy. There are discussion boards, groups, concepts, Viz talks, and a resource library of workbooks. If you have any questions, they will be answered promptly here. The 'ideas' section is where you can share your own product suggestions, as well as vote on those submitted by the Tableau Community.
Tableau Groups on LinkedIn and Facebook: If you're looking for a place to meet new people and get answers to your burning questions from peers or subject matter experts, consider joining one of these groups on LinkedIn or Facebook.
Read and watch a lot
Both the Tableau website and blog are highly recommended as introductory reading. Numerous articles are available for your perusal and education, and as new features are introduced in Tableau, you will be among the first to know about them.
Commonly used custom charts and maps that you'll encounter in your analyst role are covered in a plethora of videos on YouTube that are dedicated solely to their creation in Tableau.
Explore the Tableau Community's Workbooks
When authors upload their workbooks to Tableau Public, others can access them and use them in their own projects. Just type in the subject you're interested in and take a look at how other people have made their vizzes. Learn by reverse engineering. You can download their notebook, experiment with the dataset, and learn more about their chart and graph building process by doing so. This is the best Tableau beginner tip and the quickest way to become proficient with the programme.
Get involved with #MakeoverMonday & #WorkoutWednesday
Every Monday, Tableau's Andy Kriebel and Eva Murray, two of the company's "Zen Masters," issue a new challenge for the Tableau community to complete. Every week on Monday, a new dataset is released, and anyone can use it to create a visualization and share it online or on Twitter with the hashtag #MakeoverMonday. Join in on the challenges and let your imagination run wild. It's only when you put your new knowledge into practice that you'll see real results. Very soon, you'll be making your own vizzes and sharing them with others.
Workout Wednesday, like Makeover Monday, is a site managed by the same group of Tableau advocates. On Wednesdays, the authors will post a new challenge for anyone who wishes to take part. Even though some of the challenges are extremely challenging, they are all geared toward helping you gain deeper expertise in Tableau.
Check out Ryan Sleeper's Practical Tableau
Once you've mastered the basics of Tableau, you may find Ryan Sleeper's Practical Tableau to be a useful next step. If you want to take your Tableau skills to the next level, this book is widely recommended by the community and described as "Tableau level 201" by Tableau Zen Master Ryan Sleeper. Another warning: it's not a light read. There are more than 600 pages waiting to be read by you.
Sit the Tableau Desktop Specialist Certification Exam
If you want to prove that you know what you're talking about when it comes to Tableau, you should get the Tableau Desktop Specialist certification. Furthermore, having the Tableau certification will greatly improve your employment opportunities in the data analytics industry. With simple-to-understand video tutorials, the Tableau Certified Associate Exam Guide covers everything from the platform's rudimentary features to its most recent additions. If you study hard, the exam to become a certified Tableau user won't be too challenging.
Can you commit to mastering Tableau?
While learning to use Tableau may seem daunting at first, putting in the time to become familiar with the tools and practice creating multiple vizzes will put you well on your way to producing stunning visualizations. There is still no substitute for actual practice when it comes to mastering Tableau. Using these top tips, you'll be well on your way to mastering Tableau in no time.
Hopefully, this article will serve as a starting point for your exploration of Tableau. If you're interested in learning more about data visualization, be sure to sign up for our newsletter.
Thanks for stopping by...
Your contributions help keep the site going, we are powered by coffee!
Keep me Caffeinated ☕